ISBN 9780761386339
48 pp. hardcover
Grades 4-8
As far as we know, dead people do not come back to life and start walking around, looking for trouble. But there are things that can take over the bodies and brains of innocent creatures, turning them into senseless slaves. Meet nature's zombie makers—including a fly-enslaving fungus, a suicide worm, and a cockroach-taming wasp—and their victims.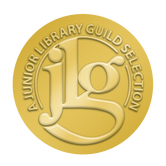 A Junior Library Guild Selection
A Junior Library Guild Top Pick
ALA Notable Children's Book
Chicago Public Library Best of the Best Book
Kirkus Reviews, Best Children's Books of 2012
New York Public Library's Children's Books: 100 Titles for Reading and Sharing
National Science Teachers Association Recommended
Finalist, Society of Midland Authors Best Children's Non-Fiction
Kirkus Reviews, starred review
"Solid (sometimes writhing) proof that the scariest zombie flicks have nothing on Nature. To demonstrate that there are indeed real zombies—"closer than you think"—Johnson…introduces a select set of fungi, worms, viruses and wasps that invade the bodies and take over the brains of their victims. Enhanced by large and often deliciously disturbing color photos, her descriptions of each parasite's life cycle is both specific and astonishing….Science writing at its grossest and best…. Read full review
School Library Journal, starred review
"Ratchet up your ick-factor and practice your eeyuw's because Johnson's researched text will reveal enough details to cause squeamish (or highly imaginative) readers to quail. Hairworms that cause crickets to commit suicide; jewel wasps that turn cockroaches into walking pantries for their larvae; and a fungus that drives its ant host to find the perfect launch for its sporing body are just a few of the "zombie-makers" Johnson introduces….Scientific in its approach, this slender book gives children a look at scientific research in real time, and also shows how little we truly know in a less-than-lovely field. Read full review
Elizabeth Bird, Fuse #8/SLJ blog
"…the world's most awesome work of nonfiction….Hold up this book and there's not a child alive who won't be instantly fascinated. Describe even one of the stories inside and you might have at last found the book they want even more than the latest edition of Guinness World Records. Informative even as it makes you want to go hide in a clean, sanitized hole somewhere, Johnson has created a clever little book that is bound to keep adult and child readers who find it, enthralled. Read full review
Washington Post
"Walking Dead" episodes aside, the Zombie Apocalypse has yet to strike the human population in real life. But as Rebecca L. Johnson's creepy and fascinating new book for children shows, plenty of unfortunate creatures out there get invaded and infected, just like the hollow-eyed zombies that slowly and steadily shuffle through American pop culture….Each of Johnson's lively chapters features a "zombie trait" (such as "Obeys commands without question") and two examples of wild creatures that display them….Johnson's book is the stuff of nightmares as well as scientific progress.
National Science Teachers Association
With the popularity of vampire books and movies today, can you imagine a student's excitement when seeing this book's title? How cool! And it's science…carefully researched and documented….I highly recommend this book that will appeal to all readers. Teachers, please give your students a chance to enjoy this book too!
Booklist
Everyone knows zombies aren't real, don't they? After reading Johnson's inventively imagined book, readers won't be so sure….Text, graphics, photos, illustrations, and the use of bloodred in the general design combine to create this gross-but-I-can't-put-it-down book….Disgustingly good.  
Copyright © 2023 Rebecca L. Johnson