ISBN 9780761341482
64 pp. hardcover
Grades 4-8
Have you ever wondered what mysteries the ocean holds? Prepare to explore the ocean from sunlit shallows to the deepest, darkest depths. Along the way, you'll meet many incredible creatures that are brand new to science.
Dive to a coral reef and spot a new species of pygmy octopus. Travel deeper and discover fragile, nearly transparent jellies as they drift past. Then head down into a world of eternal night. You'll encounter animals that make their own light and zombie worms that feast on the bones of dead whales.
Your adventure is based on the real journeys of scientists involved in the Census of Marine Life, who carried out one of the most extensive investigations of ocean life ever attempted.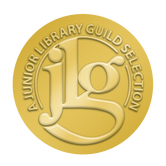 A Junior Library Guild Selection
Benjamin Franklin Award
National Council of Teachers of English Orbis Pictus Honor Book
Chicago Public Library Best of the Best Books
Society of School Librarians International Book Award
Children's Book Committee at Bank Street College Best Children's Book of the Year
VOYA Nonfiction Honor List
National Science Teachers Association Recommended
Kirkus Reviews, starred review
"This strikingly illustrated book takes its readers on a series of research voyages exploring the ocean from its shallow edges to unfathomable depths during the recently completed ten-year International Census of Marine Life. Clearly organized text and pictures combine to introduce newly discovered marine creatures of all kinds: the Big Red jellyfish, with a bell the size of a door; mussels surrounding deep brine pools and feeding on methane-eating bacteria; zombie worms on a whale skeleton. Readers are invited to imagine diving in open water, exploring continental slopes inside a submersible vehicle, sorting through muck from the ocean bottom and sitting in a shipboard control structure watching displays from a remotely operated underwater vehicle. The excitement and challenge of discovery is tangible. Scientific photographs printed on blue-to-black background (darkening as the text descends into the depths) illustrate animals mentioned in a nicely legible text, mostly printed in white. There are clear captions, quotations from involved scientists and sidebars explaining important concepts like bioluminescence and chemosynthesis. Diagrams indicate where the voyage takes place. Rich, revealing and rewarding."
Library Media Connection
"Explore the vast ocean alongside scientists from around the world, navigating the various zones and discovering fascinating and often never-before-seen ocean creatures in this appealing title about the research of the Census of Marine Life. Readers will accompany researchers as they glide through shallow waters with scuba gear, dive to the bottom of the ocean in a tiny submersible, and study images sent from the cameras on a remotely operated underwater vehicle. Detailed, vivid photographs of newly discovered creatures and descriptive, informative charts fill the pages. Captions and sidebars supplement the text, and direct quotes from various researchers add interest and authority. There is also an extensive 'Learn More' section with websites, books, and DVDs. There is a thoughtful discussion guide on the publisher's website. With informative details about the various ocean zones and photos and descriptions of new and interesting ocean life, this book is invaluable in both the classroom and library, for research or recreational reading. Ocean fans will devour this book!"
Booklist
"This heavily illustrated title contains a wealth of information about the fascinating science of ocean life. Readers will start off browsing the close-up color photographs and text boxes on every double-page spread, including sidebars that explain DNA, water pressure, chemosynthesis, and much more. But the focus of this photo-essay is the Census of Marine Life, a 10-year study, conducted from 2000 to 2010, in which international teams of scientists have explored the ocean from surface to seafloor, from deep-sea mountains to deep dark depths, and from pole to pole. Their amazing discoveries cover big-picture overviews as well as tiny creatures, and throughout the book, the chatty, informative text invites the reader along with scientists at work: 'scrunched inside a submersible that has just passed 1,478 feet, you're descending through a dark world few people have seen.' Along with the 250,000 species that are presently known, there is also the lure of the estimated 10 or even 50 million more species waiting to be discovered, and students will find the remaining mysteries as compelling as the facts."
NSTA Recommends
"Take a journey into Earth's oceans! To highlight some of the findings of the 2000–2010 Census of Marine Life, the author invites readers to explore various depths of the ocean across the globe. This 10-year project was completed to learn more about the ocean and the living things found there. Throughout this census, scientist discovered thousands of new creatures living in all parts of the ocean. Some of these previously unseen, unphotographed, and undiscovered animals are illustrated in this book. The author puts the reader into the story to work alongside the scientist. One interesting feature is that when a specific part of the ocean is described, there are two illustrations to help readers understand where they are on the planet. One is a world map that pinpoints the location, and the second is a diagram that shows the depth of the ocean being observed. The ocean is the least-explored area on our planet, partly due to its sheer size and depth. Readers will be fascinated by the photographs and amazing living organisms that have been discovered…"
Pink Me/Nonfiction Monday
"Everything about this book is designed to evoke the mystery and allure of the depths….I can't think of a better way to reel a kid into an obsession with marine life, especially any kid who has read the sparkling Dark Life by Kat Falls. Rich, relevant, interdisciplinary, brainy and tactile at the same time–you can say that about the area of study and about this book."
The Horn Book Guide
"Drawing on findings from the decade-long Census of Marine Life, Johnson travels down into the ocean's depths, explaining living conditions in various zones and regions as well as the sophisticated technologies of data collection. Excellent color photographs showcase fascinating marine organisms and the scientists who found them."
Copyright © 2023 Rebecca L. Johnson