ISBN 9781467721097
48 pp. hardcover
Grades 4-6
In nature, good defenses can mean the difference between surviving a predator's attack and becoming its lunch. Some animals rely on sharp teeth and claws or camouflage. But that's only the beginning. Meet creatures with some of the strangest defenses known to science. How strange? Hagfish that instantaneously produce oodles of slippery slime; frogs that poke their own toe bones through their skin to create claws; young birds that shoot streams of stinking poop; and more.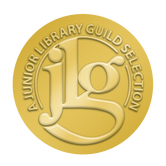 A Junior Library Guild Selection
Chicago Public Library Best Informational Books for Older Readers 2014
New York Public Library 100 Titles for Reading and Sharing 2014
Kirkus Reviews, starred review
"Here's blood in your eye.
Along with the ever popular hagfish (aka "snot eel") and the horned lizard—which can indeed squirt blood from one or both eyes—Johnson (Zombie Makers: True Stories of Nature's Undead, 2012, etc.) profiles 10 animals with particularly noxious defense mechanisms. Likewise introducing researchers who have helped to provide "the science behind the story," she explains the nature of each defense and, in simple but specific language, the biology that makes it work. Large color photos feature a mix of portrait views and close-ups of relevant body parts, to which spatters of blood and dripping ichor on each page add melodramatic visual motifs. This is an outstanding way for readers to meet scientists at work in both field and lab, as well as to learn that, for instance, fulmar chicks can project vomit up to 6 feet and, creepily, that a school of the Amazonian two-spot astyanax will attack and eject one of its own to distract an approaching predator. Thrilling reading for budding biologists." (source notes, multimedia resource lists) (Nonfiction. Ages 9-11)
School Library Journal

 
"This title explodes with fascinating facts and action-packed photographs that convey how different creatures have evolved to escape predators. Each chapter is chock-full of interesting tidbits ('Hagfish are nicknamed snot eels for good reason: they can release handfuls of slippery slime in seconds'). Chapters begin with a gripping description of the creature evading a hungry animal, followed by a section called 'The Science Behind the Story,' which explains the mechanics of the survival method. The book is well designed, featuring bold splotches of color that accent each page and large, colorful photographs layered with info-bubbles highlighting key details. Readers will also find a variety of additional resources, such as books, websites, and YouTube videos. A visually stimulating and informative addition." 
Kid Lit Frenzy

 
"From primitive eels that ooze slime to frogs with hidden weapons in their rear toes to lizards that squirt a stream of blood at predators, Rebecca L. Johnson's newest book, When Lunch Fights Back, engages readers from the very first page to the very last one. Through the course of the book, readers learn about several different creatures and one unique plant/insect partnership and how they are each uniquely equipped for survival. Similar to Johnson's Zombie Makers: True Stories of Nature's Undead, readers learn the story followed by the science behind the story. The first story is about a hagfish (primitive eel) and how it releases "snot-like goo" when a shark tries to attack it. On the next page, there is a picture of the hagfish being held by a biologist's hands that are covered in slime. Though I am still grossed out by the first chapter, I couldn't stop reading. The "I don't want to stop reading" experience is definitely what I want students to have when reading nonfiction. When Lunch Fights Back may only have 48 pages, but it is filled with great information and the extra resources at the end provide students with a way of learning more about the stories contained in the book. This is a definite must have in a classroom nonfiction library."
Booklist
"From the award-winning science author Johnson comes another somewhat gross but definitely engrossing book. She introduces eight lesser-known animals with natural defenses to ward off unsuspecting predators. For each animal, a color photograph takes center stage on the first page, accompanied by a text box with vital statistics and followed by an encounter between the animal and a predator. Then, in "The Science behind the Story," abundant photos accompany biologists' explanations of how the natural defense mechanisms work. For instance, a peacock mantis shrimp's forelimbs can move about 50 mph in 1.8 milliseconds to land a powerful knockout punch to an octopus. One such shrimp even shattered the wall of a researcher's aquarium. As she researched the animals, Johnson talked with and learned from the scientists who study these interesting creatures. Includes detailed source notes, a glossary, a bibliography, and more. Some of the animals are featured in other similar books, but few bring them together with such a punch."
Copyright © 2023 Rebecca L. Johnson