Twenty-First Century Books 2015
ISBN 9781467711548
64 pp. hardcover
Grades 7-10
After the 1986 Chernobyl Nuclear Power Plant disaster in Ukraine, scientists believed the radiation released by the core's explosion had created a vast and barren wasteland in which life could never resurface. But the Dead Zone, as the contaminated area is known, doesn't look dead at all. In fact, everything from beetles to bears and wolves seems to be thriving there. Yet the animals in the Zone are not quite what you'd expect: every single one is radioactive. In Chernobyl's Wild Kingdom, you'll meet the some of the scientists investigating the Zone's animal inhabitants and learn about their research–and the debates that surround some of the findings–in one of the most eerie and dangerous places on Earth.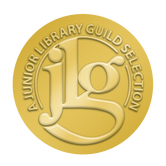 A Junior Library Guild Selection
VOYA's Perfect Tens 2014
2015 Cybils Awards Nomination, Young Adult Nonfiction
Kirkus Reviews, starred review
"To the surprise of many, some wildlife flourishes in Chernobyl, Ukraine, more than 25 years after the explosion at the nuclear power plant there. After opening with a background chapter describing the 1986 disaster, evacuation and cleanup efforts, Johnson goes on to describe scientific studies on the wildlife in the area from which humans have been excluded. The present-day Exclusion Zone is an area along the Ukraine-Belarus border about the size of South Carolina. A very few human residents have returned; occasional visitors include scientists and journalists. But other large mammals survive. The author includes a scientist's photographs of a red fox and a moose. Observers have seen wild boar and stray dogs. A herd of Przewalski's horses, captive-bred and released into this isolated area, seems to be flourishing. The author devotes chapters to radioactive bank voles, rodents that seem to have developed some resistance, and to barn swallows that, in contrast, display obvious abnormalities. Finally, she reminds readers that in 2011 the world experienced a similar nuclear meltdown, in Fukushima, Japan. Continued research on radiation effects is crucial. Still, life carries on. This clear presentation is supplemented with captioned photographs, explanatory boxes and a helpful map. The appropriate background and clear, easy-to-understand explanations make this one-of-a-kind title both accessible and interesting.
An important story clearly and engagingly told by an experienced science writer. (author's note, glossary, source notes, bibliography, further resources, index) (Nonfiction.12-16)"
VOYA, starred review
"Why has this not been done before? Johnson delivers a gorgeous look at the animal and plant life that has lived on in what should be a barren wasteland—the 1986 nuclear explosion site at Chernobyl in Ukraine. Johnson matter-of-factly presents the events that led to the meltdown and the effects on the residents, then and now. At least 90,000 of 200,000 liquidators still living in 2013 were suffering from health problems that could be traced to their radiation exposure, according to the book. Readers will probably never visit the Exclusion Zone—and based on the descriptions of protective gear researchers wear in order to visit the site, they probably would not want to—but Johnson paints a picture so vivid, readers will probably light up a Geiger counter after reading it. As Johnson explains, there was so much radiation after the explosion that the zone will not be completely safe for humans for hundreds of years. And yet, some of the animals are thriving.
This slim volume packs in loads of information, balancing the stories of researchers like Robert Baker and Ronald Chesser, measuring radiation in voles that appears to bear no ill effects, with Timothy Mousseau and Anders Møller, who are studying radiation damage in barn swallows. Science writer Johnson asks and answers all the questions her readers will have, delving into similar effects of the 2011 Fukushima nuclear explosion in Japan. The result is an informative, unsettling reference that captures the fallibility of humanity and the resilience of life."
Booklist
"When Ukraine's Chernobyl Nuclear Power Plant exploded in April 1986, the unleashed radioactivity was four times that of the Hiroshima bomb. Johnson's fascinating look at the fallout begins with a horrifying history lesson: how the Soviet government delayed in evacuating citizens and how so many people died from radiation poisoning—between 4,000 and 96,000, depending on whom you believe. The focus here, however, is on the shocking return of wildlife to an area written off as a wasteland. Indeed, the lack of humans, industry, and traffic have turned Chernobyl into "a unique sanctuary for biodiversity." Boars, deer, wolves, and countless other species roam in huge numbers. But are they normal? Johnson describes one controversial study that suggests that some animals, in fact, are even healthier because of radiation exposure. Mainly, though, she focuses on the work of Timothy Mosseau and Anders Møller, who have found numerous mutated creatures—though they admit the big picture "remains incomplete and confusing." Creepy shots of ghost towns and tumor-ridden animals help make this a high-interest look at a low point in world events."
School Library Journal
"In April 1986, Reactor Number 4 in the Chernobyl nuclear power plant exploded, emitting a flood of radioactive material that devastated the surrounding countryside. The residual radioactivity permeating soil, water, plants and animals led to the creation of a miles-wide Exclusion Zone closed to human residents and dubbed the Dead Zone by the press, the general public, and scientists alike. Scientists have continued to study the ecology of this site during the intervening years, and Johnson's lucid text describes their methods and findings in this chunk of land on the border between the Ukraine and Belarus. She has read their written reports and consulted scientists in the field to determine long-term effects on local wildlife after almost 30 years of exposure to varying doses of radioactivity. While some animals and plants appear to have been adversely affected, a large number of species seem to be coping relatively untouched. Even some former human residents (mostly elderly women) have returned to small hamlets and farms on the edge of the Zone, and poachers appear to be active in the area as well. (Other humans, massively exposed at the time of the explosion, have not fared so well.) The readable text is interspersed with dark red sidebars on such topics as how the researchers maintain safety in hot zones, the resistance of some plants to effects of long-term radiation, and reports of the damage suffered by human evacuees from the contaminated zone. Small color photos and maps provide visual evidence and geographical information. A final chapter reports on the tsunami-driven nuclear failure in the 2011 Fukushima disaster and ponders the future for similar "accidents." Thought-provoking."
Bulletin of the Center for Children's Books
"Although the Zone of Exclusion, or "dead zone," around the site of the Chernobyl nuclear reactor in the Ukraine has been officially declared off-limits for habitation following the 1986 accident that rendered the region radioactive, wildlife evidently didn't get the memo and have moved into the area, where many creatures now appear to thrive. With people largely evacuated (a few have resettled under the radar), industry, traffic, agriculture, and their stresses on the environment have also disappeared, and in their place is open land inviting to flora and fauna. As Johnson explores in this title, however, the jury is out on the health and prospects of the animals that inhabit the dead zone. Robert Baker, who studies voles around Chernobyl, sees a species with few obvious mutations, and posits that their exposure to radiation may stimulate internal defenses against its harms. On the other hand, Timothy Mousseau and Anders Møller, who have looked at barn swallows and fire bugs, find extensive evidence of mutations and suggest a bleaker future for area wildlife. Following a chapter on the Chernobyl disaster itself, Johnson lays out the scientists' opposing arguments in clearly organized chapters and notes the urgency of these studies in light of the 2011 nuclear disaster at the Fukushima Daiichi plant in Japan. A narrowly focused topic, clear presentation, and light page count make this an easy pick for academic strugglers faced with a research assignment, but any readers with an interest in endangered animals—not to mention human-generated and nature disasters—will be drawn to this title as well. Color photos, maps, a glossary, source notes, a bibliography, recommended resources, and an index are included."
Copyright © 2023 Rebecca L. Johnson