Did you know ninja exist in nature? These ninja dress in scales spines, and exoskeletons. They soar, swim, and scramble through everything from shadowy forests to strange salty lakes to the ocean depths. And their spectacular skills rival those of the greatest ninjutsu masters. Read how science and nature meet martial arts in this fun and fast-paced look at a collection of truly incredible animals.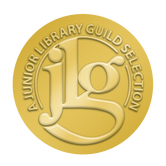 A Junior Library Guild Selection
Kirkus Reviews, starred review
"'To find these animal ninja…you must know where to look.' That sentence ends a two-page introduction that gives a simple history and definition of human practitioners of ninjutsu ("the art of the ninja") and invites readers to learn about animals that exhibit similar, extraordinary "skills." The pages that follow offer fascinating facts, appealing design, and eye-catching illustrations…More than once, the text encourages emerging scientists by noting that this research is current and ongoing—and that the more scientists learn, the more there is to learn. Arigatou gozaimasu for entertaining enlightenment!" (Nonfiction. 9-14)
Although the back matter for Nature's Ninja: Animals with Spectacular Skills is extensive, the amount of space available for bibliographic materials was limited. Below you'll find a complete listing of all the sources I used in writing the book, organized by chapter.
Chapter 1