ISBN 9780761374497
40 pp. hardcover
Grades 3-5
Explore how our muscular system works to make all movement–and life–possible. A title for younger readers in Lerner's Searchlight Books series that focuses on the key science question: how does your body work?
ISBN 9780761374480
40 pp. hardcover
Grades 3-5
A closer look at the intricate workings of the human digestive tract, and how its various organs and cells transform food into the raw materials used to build and rebuild our bodies throughout our lives.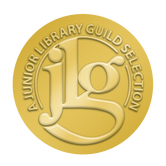 A Junior Library Guild Selection (series)
School Library Journal

 
This series will be useful in any collection needing updated texts about the human body….These titles will appeal to browsers, and the strong back matter makes them useful for reports as well.
National Science Teachers Association
"

Asking 

questions and discovering how and why things work are often the starting points of any scientific inquiry. For children, many initial questions are often centered on the human body. Why do we eat? What organs help me breath? Why don't I have to tell my heart to beat, yet I tell my feet to move? This Lerner series presents information for intermediate readers to answer these questions and many others about systems of the body….an interactive text that will delight!"  
Copyright © 2019 Rebecca L. Johnson